Taking Care of Others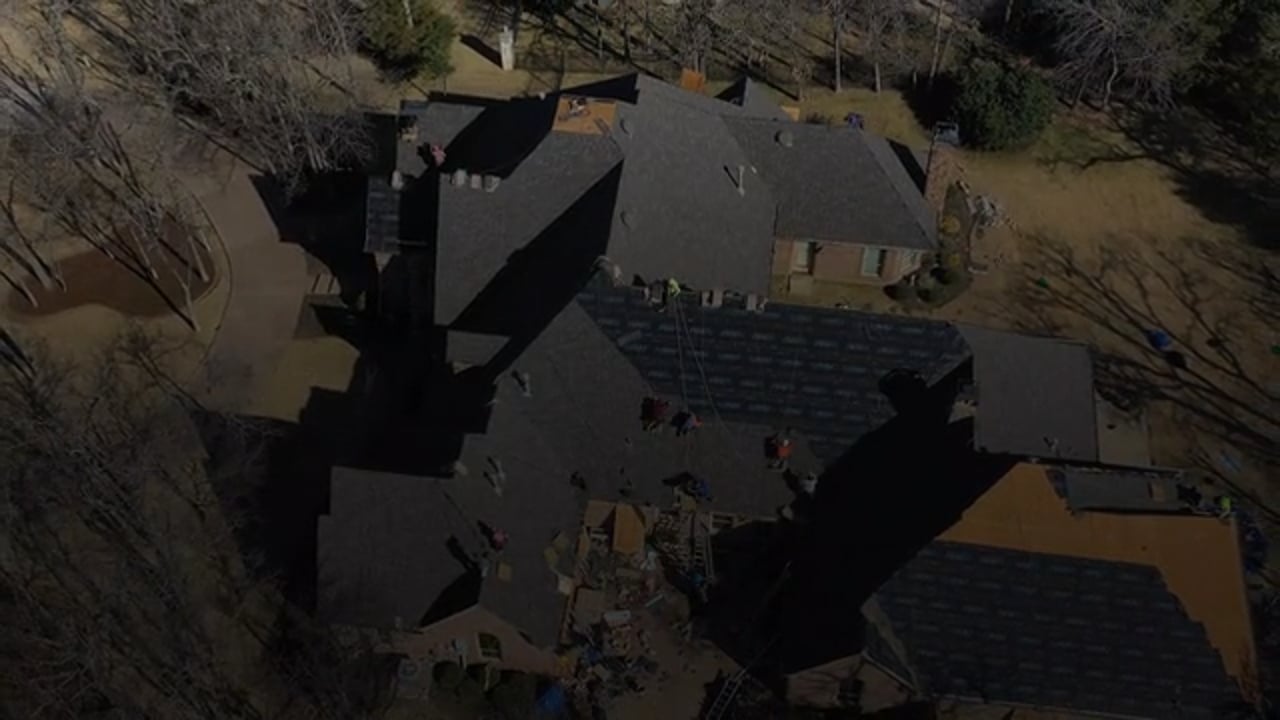 Dallas Roofing Company
Taking Care of Others
Upright Roofing in Dallas/Fort Worth exists to take care of others. Rooted in integrity, we help relieve all of your roofing problems with our Upright guidance, Upright attention to detail, and our Upright team.
Upright Guidance
Dallas Roofing Company
Upright Guidance
Roofing projects are no easy undertaking, but we will provide you with the education and guidance to keep your roof sturdy and protective. Don't worry–we'll make the process as seamless as possible.
Upright Attention to Detail
Dallas Roofing Company
Upright Attention to Detail
Whether you're in need of a roof inspection, roof repairs, or a roof replacement, rest assured that we will take care of everything down to the last details: city permits, cleanliness, and pre/post inspections.
Upright Team
Dallas Roofing Company
Upright Team
It's only natural that you expect the best from our roofing crew. We are certified and fully insured and with our CertainTeed Master Shingle Certification, we can install top-quality shingles and offer extended warranties.
Based in Dallas/Fort Worth, Upright Roofing and Construction is your trusted roofing and exterior contractor. Rooted in integrity and passion, we look forward to taking care of you with our Upright guidance, Upright attention to detail, and our Upright team!
Our 8-Step Dallas/Fort Worth Roof Replacement Process
1 - Call for a Roof Inspection
We walk along your roof and also have drone capabilities for steeper systems.
2 - Report of Inspection
You will receive a PDF with pictures we've taken showing all of the damage.
3 - File A Claim With Your Insurance Carrier
If a roof replacement is necessary, we can assist with filing your insurance claim.
4 - Insurance Adjuster Meets With Your Contractor
We will assess the scope of work and advocate for you to get enough coverage.
5 - Work Order Estimate
An estimate will be sent for approval, then we can schedule your Dallas roof replacement.
6 - Supplement Scope of Work With Adjuster
You will receive your final insurance coverage estimate and can formally approve it.
7 - Roof Replacement and Gutter Installation
We will get to work on replacing your roof and installing brand new seamless gutters.
8 - Final Walk-Through
We'll complete a final walkthrough, collect final payment, and provide warranty paperwork.
Our Dallas/Fort Worth company offers the following roofing and constructions services:
Residential Roofing
From roof inspections to repairs, and even to complete Dallas/Fort Worth roof replacement and gutters, you can count on us to do a high-quality job and restore your roof.
Commercial Low Slope Roofing
Commercial Low Slope Roofing
In addition to leak detection, we also perform commercial-level roof repairs and replacement to keep tenants and customers safe.
Multifamily Homes
Duplex and apartment roofs typically utilize asphalt shingles, which need to be replaced every 20-30 years on average and repaired on a regular basis.
Residential Exterior Services
Residential Exterior Services
We don't stop at just your roof. We also offer exterior buildouts of patios, outdoor kitchens, and pergolas, as well as siding and painting.
Slide 1
Slide 2
Slide 3
Slide 4
Slide 5
Join our referral program!
Get $300 for a successful roof replacement referral.
We are confident that our crew can complete an excellent roof replacement. We offer a 5 year warranty on the labor for asphalt shingle roof replacement (industry standard is 3 years).
Manufacturer Limited Lifetime Warranty
If you run into issues with your asphalt shingles, please get in touch with the manufacturer.
SEE WHAT OUR CLIENTS ARE SAYING
Slide 1
Great company to do business with. Honest people that's care about getting your roof done properly. A lot of roofing companies out there are just cookie cutter be this one is the real deal. Will be recommending them to all my friends and family or anyone that needs a roof in the future.
Slide 2
Upright Roofing is raising the bar for roofing companies in the state of Texas! These guys were incredibly professional, responsive, and knowledgeable.
Ryan and Garret helped us every step of the way, and even helped us save money and deal with insurance during the process! I have already recommended them to several friends of mine. Thank you, Upright!!
Slide 3
Garret was very professional and helpful throughout the whole process. Especially when dealing with the insurance people, it went about as smooth as possible and that couldn't have been done without his help! I have recommended this company to friends and family and wish these nice guys nothing but the best! God bless.
Slide 4
Most professional roofing company I've dealt with. Easy to work with and set up appointments for inspection and repair over the phone. Showed up on time and was communicative during entire process of repair. Highly recommend!
Slide 5
I cannot say enough about Upright and the team. My roof was replaced in one day's time. Ryan is extremely professional and such a joy to work with. He made the process easy and stress free.
Slide 6
My family and I had an amazing experience working with the guys at upright. The Communication, workmanship and professionalism was out of this world. If I could give six stars I would!